KREUZBERG SKULLS in November
This painting (mixed media on canvas, 60 x 80 cm.) will be part of my exhibition at Blågårds Apotek, Blågårds Plads 2, Cph. N in November 2019. I use a variety of materials in my paintings: acrylic, watercolour, woodcut, glitter glue and "gold leaf". The paintings are inspired by graffiti in Berlin, the watercolours are dancing skeleton with big, swooshy skirts.
Check out my painting on the Berlin Wall near Kreuzberg – it's now 30 years ago that the Berlin Wall changed from being a dreaded symbol of the Cold War to one of Berlin's top tourist attractions 😉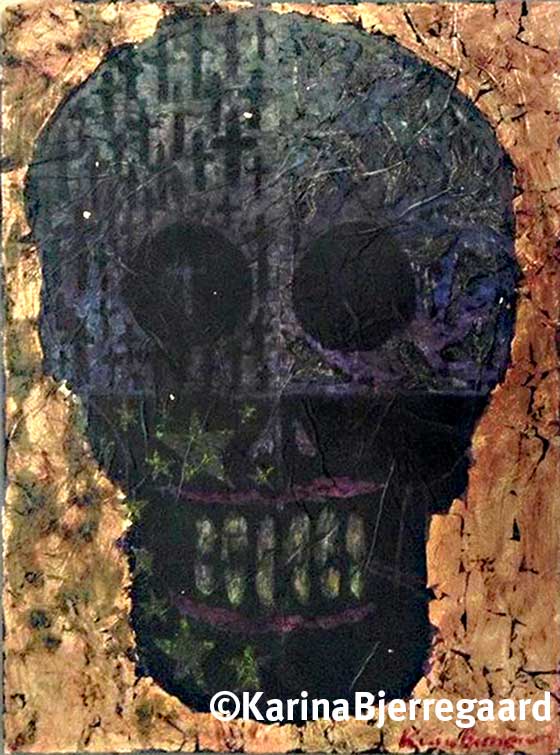 Check out more of my art here 😉
Don't hesitate to get in touch with me for information, collaboration, or a price estimate for a project.
See how I make one of my watercolours live, while Klezmofobia plays live on stage.
© Karina Bjerregaard. All rights to materials on this website are protected by copyright and may only be used with written permission from Karina Bjerregaard.