ALMANAC 2020
It's always a pleasure designing the almanac for BL (large housing association), and this is the third time 😉
This almanac focuses on the UN's 17 Sustainable Development Goals, and I've used them both as endpapers and decorative and informative elements inside the almanac itself.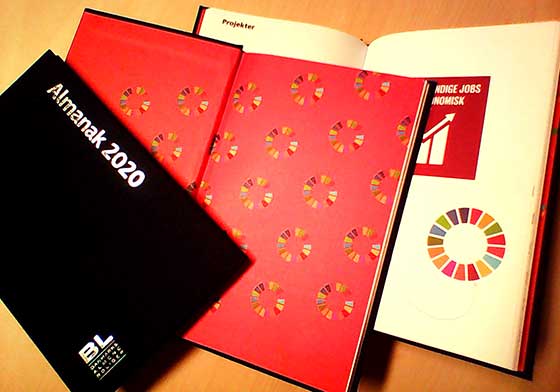 Check out more of my design here 😉
Don't hesitate to get in touch with me for information, collaboration, or a price estimate for a project.
See how I make one of my watercolours live, while Klezmofobia plays live on stage.
© Karina Bjerregaard. All rights to materials on this website are protected by copyright and may only be used with written permission from Karina Bjerregaard.